PGut Kids Allergy Relieve Probiotics
Gut probiotics improve your skin unwellness from the root cause
PGut Kids Allergy Relieve Probiotics
6 types of selected probiotics strains relieve your children's allergy

3 proven prebiotics to balance the development of gut microbiota

No addition of flavouring, artificial colour and gluten

GMP/ISO22000 standards production, safe and trustworthy for your children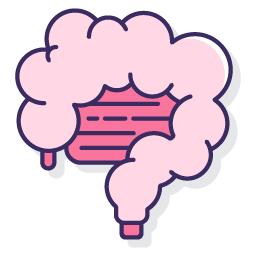 Gut unwellness
Itchy dry skin
PGut Kids Allergy Relieve Probiotics is a kind of probiotics which is specifically designed for kids. The main functions of the product are to boost the immunity of infants and kids, as well as to reduce the risks of suffering from skin allergy, asthma, allergic rhinitis and food allergy, etc.
PGut Kids Allergy Relieve Probiotics consists of Lactobacillus acidophilus, L. paracasei and L. rhamnosus. This perfect combination is proved to regulate immune systems of children and strengthen anti-allergic ability.
Lactobacillus rhannosus GG and Lactobacillus paracasei express synergistic effect to reduce the ratio of positive result of skin prick test performed in the kids in order to reduce the risk of eczema and dermatitis. The increased TGFβ2 in breast milk can adjust immune response of immature gut in the kids. The decreased production of proinflammatory cytokines IL-22, IL-2, TNFɑ and IL-6 lead to alleviate the damage of colonic mucous membrane, hence reduce the death of colonic cells, as well as the increased ratio of anti-inflammatory bacteria (Akkermansia muciniphila, coccus, Lactobacillus, Oscillatoria), and decreased production of LPS and ratio of proinflammatory Bacteroides, thus decreases inflammatory response.
PGut Kids Allergy Relieve Probiotics consists of Lactobacillus plantarum GKM3, which is a probiotic strain isolated from organic fruits and vegetables. After clinical trials, it was discovered that this patented probiotic has the effect of reducing body fat and lipid level in blood. It can also strengthen the anti-inflammatory ability. Therefore, this product is also suitable for children who are overweight or have allergic symptoms.
PGut Kids Allergy Relieve Probiotics consists of dual B Probiotics (Including patented probiotics) to protect intestinal health. Skin allergy and allergic symptoms can be improved. Irritation by bad bacteria and food can be prevented.

PGut Kids Allergy Relieve Probiotics has passed gastric acid and bile salt tolerance tests
✔︎ 2g/sachet, 30 sachets/box (Each sachet contains 15 billions of active probiotics)
✔︎ 6 types of active probiotics + 3 types of prebiotics
✦ Instruction of use: Consume together with food and drink (E.g. milk and juice) 
✦ Suggested dose: Under 2 years old, 2 times a day, half sachet each times; 2 years old or above, 1 sachet daily
Origin: Taiwan
Store in a cool and dry place to avoid high temperature and direct exposure of sunlight. 
Disclaimer: For details, please refer to the label on the product. The picture above is for reference only. The real object should be considered as final. This product is not registered under the Pharmacy and Poisons Ordinance or the Chinese Medicine Ordinance. Any claim made for it has not been subject to evaluation for such registration. This product is not intended to diagnose, treat or prevent any disease.