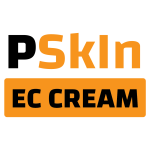 Probiotics Essence Barrier
PSkIn EC CREAM
LB356R® Lactobacillus plantarum Essence
Balancing Skin Microbiota, Nourishing Skin Protective Barrier.
Avoid Infection, Prevent growth of harmful bacteria like Staphylococcus aureus
Sustain skin function operation
PSkIn EC CREAM
Skin Microbiome Formula
Probiotics Essence Barrier LB356R®

Repair Skin Microbiota, Nourishing Skin Natural Protective Barrier from infection

Relieves and prevents skin inflammation, dryness and peeling, itching, sensitive redness, etc.

Increase ability of moisture retain

High-penetration ingredients help retain moisture

Restore skin brightness and tightness, reduce wrinkle

Prevents Staphylococcus aureus, dust mites and other allergens to irritate the skin

Suitable for Face, Neck, and Body

Probiotics Essence Barrier
LB356R® Lactiplantibacillus plantarum Essence
Balancing Skin Microbiota, Nourishing Skin Protective Barrier. Avoid Infection, and Prevent Growth of Harmful Bacteria like Staphylococcus Aureus, to Sustain Skin Function Operation.
Relieves and prevents skin dryness and peeling, itching, sensitive redness, etc.

High-penetration ingredients

retain skin moisture

Increase ability of moisture retain

Maintaining

Sebum Secretion Balance

Restore Skin Brightness and Tightness

Reduce Wrinkles
Ultimate Hydration: Building the Strongest Microbiome Barrier
Expertly Chosen moisturizing and restoring High-penetration ingredients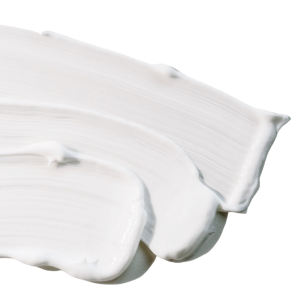 Shea butter :
deep nourishing,soften and smoothen the skin,maintain bright and healthy skin colour
Squalane:
Skin Moisturizing, forming a natural barrier to prevent moisture loss, coupled with metabolism activation function, help enhance skin cell regeneration.
Betaine:
Antioxidant and skin whitening, promotes skin cell repair, and glows bright and radiant skin.
Sunflower oil:
Light and moisturizing, balancing sebum secretion, glows natural luster.
Vitamin E:
Highly antioxidant, resist free radical damage, reduce wrinkles, and reveal young and firm skin.

Hypoallergenic formula made with natural, vegan ingredients
No Fragrance
No Allergenic Preservatives
No Antibiotics or Steroids
Store in a cool, dry place at room temperature. Use within 12 months of opening