Our mission
Help you to restore the best gut health
"All Diseases Begins In The Gut" We brings total body health through offering comprehensive programme for the gut health from microbiome testing , tailor made dietary recommendation and advanced probiotics products
Professional Technology
Our Biomedical Technology
Our research and development team is optimizing a series of advanced biomedical tests, including gut microbiome tests. We emphasize personal precise treatment that provide traditional Chinese medicine and probiotics for patients with allergy such as skin allergy.
Founded by a group of specialist/professors, biomedical scientists and medical doctors, we provide one-stop service, including a series of high-tech and professional tests with interpretation and suggested solutions to achieve a healthy life.
Professional Advisory Board
Professional Advisory Board
Professional Advisory Board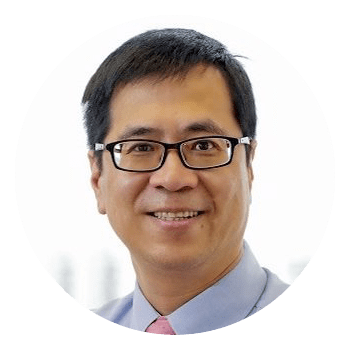 Professor Tsui Kwok Wing Stephen
Professor and Associate director (research) in the School of Biomedical Sciences
Director of the Hong Kong Bioinformatics Centre and the Centre for Microbial Genomics and Proteomics
TSUI Kwok-Wing Stephen is currently a professor and vice director (research) in the School of Biomedical Sciences, directors of the Hong Kong Bioinformatics Centre and the Centre for Microbial Genomics and Proteomics, and associate director of the CUHK-BGI Innovation Institute of Trans-omics in the Chinese University of Hong Kong (CUHK). In 1995, he received his Doctor of Philosophy (PhD) degree in Biochemistry at CUHK and his PhD thesis is related to the decoding of the human genome. He was then appointed as an Assistant Professor in the Biochemistry Department in 1997 and promoted to the full professorship in 2004. He was a former member of the International HapMap Consortium working on the single nucleotide polymorphisms of human chromosome 3p. He is very interested in bioinformatics, comparative genomics and molecular biology of clinical pathogens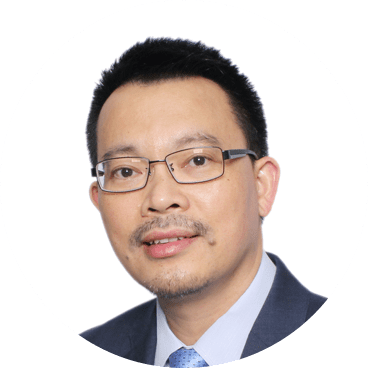 Professor Lin Zhixiu
Associate Director of School of Chinese Medicine of The Chinese University of Hong Kong
Director of Hong Kong Institute of Integrative Medicine
Professor Lin obtained his bachelor degree in Medical Science (TCM) in Guangzhou University of TCM in 1987, and became PhD in pharmacognosy in King's College London in 1999. He has rich working experience, which he has become associate director of School of Chinese Medicine in The Chinese University of Hong Kong, as well as the director of Hong Kong Institute of Integrative Medicine in 2017. Professor Lin's expertise in Chinese medicine (Clinical practice), Clinical trials on Chinese medicine and Pharmacology of Chinese Medicine. He also interests in different Chinese medicine researches, including research and drug development of Chinese medicine for the treatment of Atopic dermatitis, herbal prescriptions for atopic dermatitis, treatments of pancreatic cancer and related molecular researches. 
Dr. Loo King Fan Steven
Specialist in Dermeatology
Honorary clinical assistant professor of the Chinese University of Hong Kong
Dr. Steven Loo is a specialist in dermatology. He was graduated from the Medical School of the Chinese University of Hong Kong with distinctions. He obtained the Membership of Royal College of Physicians UK. He received further fellowship training in dermatology and immunology in Baylor Research Institute in Dallas Texas and in Salford Royal Hospital, University of Manchester UK. He was elected as the Fellow of Royal College of Physicians (FRCP) in Edinburgh. 

Tsang Chi Hin Vincent
Chief Executive Officer
Mr Tsang was graduated from Chinese University of Hong Kong in 1984 awarding a Bachelor Degree of Social Science with majoring in Economics. He also got a Higher Certificate of Electronic Engineering in 1983. He has worked in electronic communication industry for 20 years and worked in National Semiconductor and Hong Kong Telecom for more than 10 years. He was the founder of Proactive Technology Limited which was listed in Hong Kong GEM in 2000. He has also awarded the Young Industrialist in 2000 granted by Hong Kong Young Industrialist Council. He is currently the CEO of BioMed Technology Holdings Limited.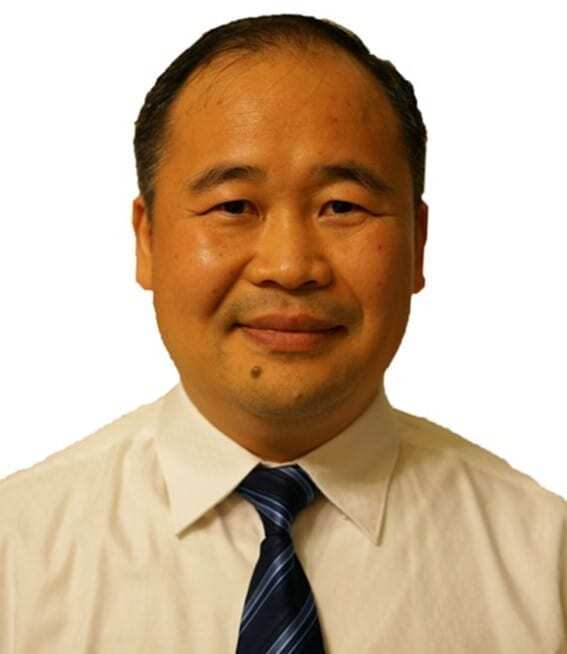 Dr. Zhou Junwai Wayne
Chief Technology Officer
Dr. Zhou is the Co-Founder and Chief Technology Officer of BioMed Technology Holdings Limited. Dr. Zhou has been responsible for leading and overseeing laboratory operations, and creation of proprietary assay platform. Dr. Zhou has over 20 years' experience in the field of Genetics, Immunology and Microbiology. Dr. Zhou specializes in microbiome analysis, detection of de novo and somatic mutation with different platforms of Next Generation Sequencing (NGS) etc. Dr. Zhou is a Founding Member and Chief Secretary of the Hong Kong Society of Gut Microbiome. Dr. Zhou has published over 30 scientific articles at journals including Journal of Allergy and Clinical Immunology, Scientific Reports, Journal of Biological Chemistry, etc. Dr. Zhou received his PhD degree in Biochemistry from the Chinese University of Hong Kong.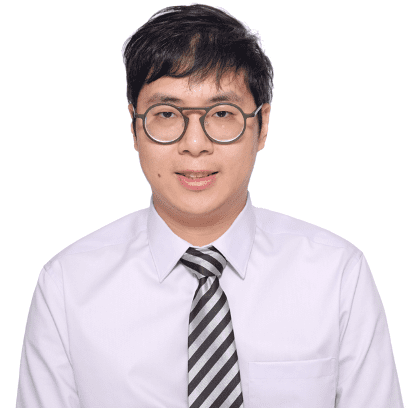 Dr. Joseph Tsui
Scientific Officer
Dr. Tsui graduated in 2013 in The Chinese University of Hong Kong and completed his bachelor degree in Biochemistry. In 2018, he completed his Ph.D. in Department of Orthopaedics and Traumatology. Besides, he is also a registered medical laboratory technologist with Part II qualification. Dr. Tsui is experienced in data analysis, including acquisition of microbial DNA from feces, fluorescent qPCR analysis and Next Generation Sequencing of gut microbiome. 

Steve Wong
Scientific Officer
Steve completed his master in Science in Biochemistry in The Chinese University of Hong Kong. Steve is contributing in optimizing the laboratory operation workflow and responsible for the up-stream part of the microbiome detection. He has extensive research and development experience in protein purification, molecular biology and cell biology, and is familiar with the cultivation of animal cells or bacteria. He also has extensive experience in biotechnology technologies including tangential flow filtration system (TFF), chromatography system (ÄKTA), ELISA, DNA cloning, gel electrophoresis, protein transfer staining, quantitative real-time polymerase chain reaction and different bacterial detection methods, etc.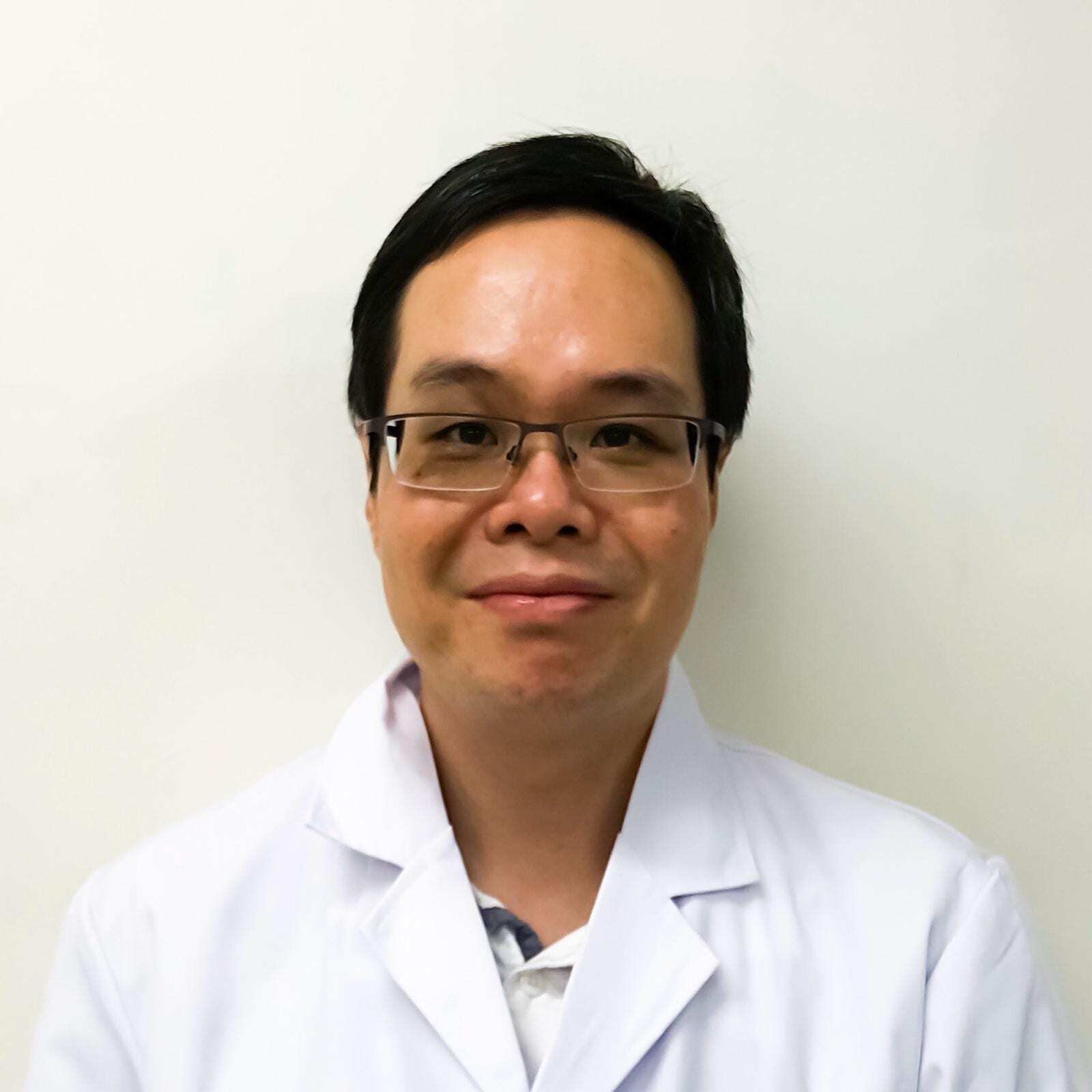 Wong Chi Ho
Medical Laboratory Technologist (Part I)
Mr. Wong is a registered medical laboratory technologist with Part I qualification, and graduated with Bachelor of Science (Honours) in Biochemistry. He also completed his master in Epidemiology and Biostatistics and  Genomics and Bioinformatics. His work experience spanned various clinical specialties, including virology, bacteriology, food and water microbiology, mycology, culture media preparation, and clinical biochemistry. His duties include designing the specimen reception procedure, performing molecular tests for specimens and preparing data for analysis, validating and releasing test reports, monitoring quality control of tests, conducting internal evaluation of tests, writing manuals and procedures for laboratory operation, and coordinating with clients in customized research projects.

Lee Hoi Ting
Senior Nutritionist
Heidi graduated with her Master Degree in Nutrition, Food Science and Technology from The Chinese University of Hong Kong. Heidi has rich knowledge in health supplement industry. She had worked in some reputable and local famous corporations company. Heidi had participated in diverse health education & promotion activities at her previous jobs such as Assisted in organizing and conducting health seminar in partnership with Diabetic Mutual Aid Society Hong Kong Association Ltd. Constructed the contents of health product training program to meet the Qualification Framework (QF) Government Program, participated in new health product development as well.

Yim Tai Ki
Research Assistant
Miss Yim Tai Ki graduated from The Open University of Hong Kong, she is a research assistant with 4 years of experience in working in a fast-paced environment, molecular diagnostic testing and managing storage system. She is now assisting in NGS library preparation through DNA purification and quality control. Meanwhile, she develops and manages a storage system for in-house DNA controls.
Our pharmaceutical supplier has over 50 years of experience on production of medications
Strictly monitor the cultivation of probiotics to achieve the best quality
Our supplier in Taiwan has its own health food and pharmaceutical production line. It has always upheld the spirit of current Good Manufacturing Practice(cGMP) of drug products. It maintains constant monitoring of our entire production flow and established multiple check points to ensure product safety and effectiveness. In 2014, it also achieved the PIC/S GMP certification. It has obtained both local and international certifications which include ISO 22000 (Food Safety Management System) and HACCP (hazard analysis and critical control points), TQF (Taiwan Quality Foods), FSSC22000 certification, TFDA food hygiene and safety certified, etc to provide products of the highest quality.
GMP Production Factory
Probiotics cultivation Laboratory
Strictly monitored probiotics production