PGut Pregnancy Probiotics
Build a healthy body for pregnant mothers and future babies
PGut Pregnancy Probiotics
6 types of gastro-resistant probiotics
High-quality prebiotic combination (prebiotic chicory fiber Inulin, IMO, oligosaccharide FOS) to balance the development of gut microbiota of pregnant mothers and relieves intestinal constipation discomfort
Lactic Acid Bacteria, L. rhamnosusGG, can relieve skin allergies during pregnancy and reduce the risk of baby allergies
Bifidobacteria can protect pregnant mothers' intestinal health, avoid harmful stimuli, and enhance intestinal resistance
Examined through heavy metal/plasticizer food grade safety test
No addition of flavoring, artificial color and gluten
GMP/ISO22000 standards production, safe and trustworthy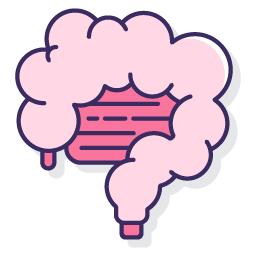 Adjust the intestinal microecology of pregnant mothers
Relieve discomfort from skin allergies during pregnancy
Protect the intestinal health of pregnant mothers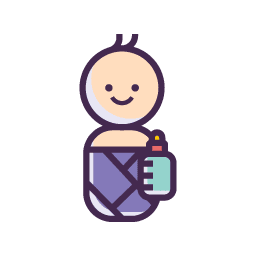 Reduce baby's risk of allergies
PGut Pregnancy Probioticsis a kind of probiotics specially designed for pregnant women. Its main function is to strengthen the immunities of pregnant mothers' intestines, relieving from nausea and constipation during pregnancy,and reduce the risk offuture baby allergies.
PGut Pregnancy Probiotics contains double B bacteria (B.longum and B.bifidum), which can protect pregnant women's intestinal health [1], thereby relieving from skin allergy and preventing bad bacteria and food irritation.
Studies have shown that the symptoms of nausea and constipation during pregnancy are related to the intestinal tract [2], and a solution can be found by detecting the microbiota in the intestinal tract. PGut Pregnancy Probiotics contains L. rhamnosus (GG bacteria), which can help reduce gastrointestinal sensitivity or damage [2] and improve gastrointestinal discomfort.。
PGut Pregnancy Probiotics containsLactobacillus acidophilus(A bacteria),L. paracasei (LP bacteria) and L. rhamnosus(GG bacteria), which has been proven by scientific research to regulate the immune system of future babies [3] and strengthen anti-allergy ability.
PGut Pregnancy Probiotics passes the acidic and bile salt resistance test: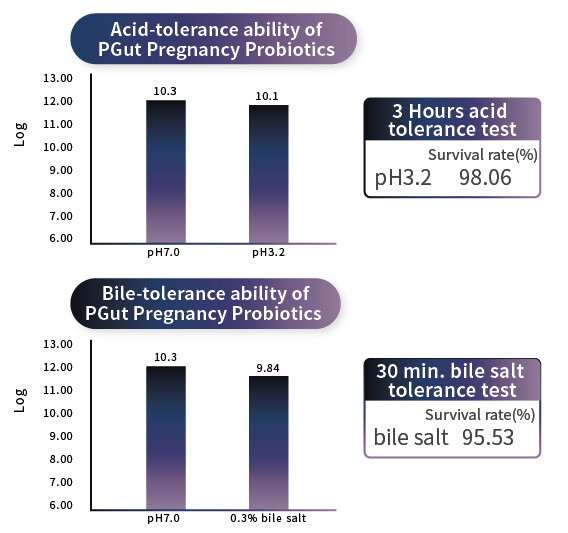 ✔︎ 2 grams/bag, 30 bags/box (each containing 4.6 billion active probiotics)
✔︎ 6 types of active probiotics + 3 types of prebiotics
✦ Instruction of use: Consume together with food and drink (E.g. milk and juice)

✦ Suggested dose: twice a day, one sachet each time

Origin: Taiwan
Store in a cool and dry place to avoid high temperature and direct exposure of sunlight.
Please inform your doctor if you taking medicine or any treatment.

(Sufficient nutrition should be obtained from the five main food sources. It is not suitable for the treatment or prevention of any disease.)
Reference
Kuang, L., & Jiang, Y. (2020). Effect of probiotic supplementation in pregnant women: a meta-analysis of randomised controlled trials. British Journal of Nutrition, 123(8), 870-880.
Yao, Y., Cai, X., Chen, C., Fang, H., Zhao, Y., Fei, W., … & Zheng, C. (2020). The role of microbiomes in pregnant women and offspring: Research progress of recent years. Frontiers in Pharmacology, 11, 643.
Brantsæter, A. L., Myhre, R., Haugen, M., Myking, S., Sengpiel, V., Magnus, P., … & Meltzer, H. M. (2011). Intake of probiotic food and risk of preeclampsia in primiparous women: the Norwegian Mother and Child Cohort Study. American journal of epidemiology, 174(7), 807-815.
Reference Test Laboratory: Biotech Research Institute, No.402, Sec. 2, Jinling Rd., Pingzhen Dist., Taoyuan City 324, Taiwan (R.O.C.)
Disclaimer: For details, please refer to the label on the product. The picture above is for reference only. The real object should be considered as final. This product is not registered under the Pharmacy and Poisons Ordinance or the Chinese Medicine Ordinance. Any claim made for it has not been subject to evaluation for such registration. This product is not intended to diagnose, treat or prevent any disease.