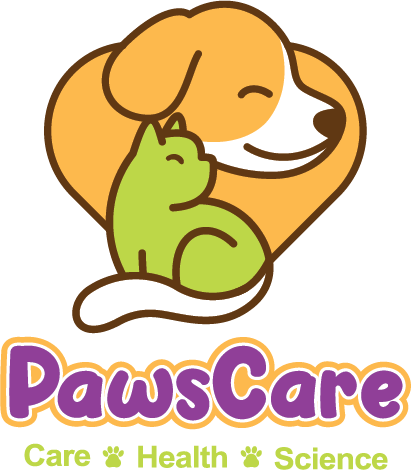 PawsCare Pet Probiotics Series
The first pet probiotic product that
combines probiotics, prebiotics and postbiotics
Patented pet probiotic formula, specifically formulated for pet intestinal health to strengthen intestinal resistance
Help nutrient absorption, maintain the balance of intestinal probiotics to pets
PawsCare Pet Probiotics Series
PawsCare GI Balance Pets Probiotics
Each Sachet contains 1.5 billion CFU of active probiotics

Bacillus coagulans formula for pets' intestinal tract helps strengthen their defenses and maintain healthy stool quality

Bifidobacterium lactis can improve the microorganism balance of the intestine and reduce the potential harmful bacteria in the intestine

8 types of selected probiotics strains for pets immune heathy

Postbiotics HK-LP are extracted from professional probiotic essence and can rapidly balance gut micro ecosystem

High-quality prebiotic combination (FOS , GOS and Inulin) can strengthen the probiotics colonization and help to remove toxins in intestine

Produced according to GMP and ISO22000 standards

No addition of flavourings, artificial colors, preservatives and gluten Gastrointestinal discomfort in pets
Frequent breath problems Weak digestive function and diarrhea
Easy to bloat
Product Characteristics ​
Patented pet probiotic formula, specifically formulated for pet intestinal health to strengthen intestinal resistance
Help nutrient absorption, maintain the balance of intestinal probiotics to pets
Reference:
1.Acuff, H. L., & Aldrich, C. G. (2021). Evaluation of graded levels of Bacillus coagulans GBI-30, 6086 on apparent nutrient digestibility, stool quality, and intestinal health indicators in healthy adult dogs. Journal of animal science, 99(5), skab137. https://doi.org/10.1093/jas/skab137
2.Xu, H., Huang, W., Hou, Q., Kwok, L. Y., Laga, W., Wang, Y., Ma, H., Sun, Z., & Zhang, H. (2019). Oral Administration of Compound Probiotics Improved Canine Feed Intake, Weight Gain, Immunity and Intestinal Microbiota. Frontiers in immunology, 10, 666. https://doi.org/10.3389/fimmu.2019.00666
3.Wegh CAM, Geerlings SY, Knol J, Roeselers G, Belzer C. Postbiotics and their potential applications in early life nutrition and beyond. International Journal of Molecular Sciences, 2019, 20, 4673.
Studies have found that the use of Bifidobacterium lactis in dogs can improve and maintain the microbiological balance of the gut. Bifidobacterium lactis can maintain the microbiological balance of your pet's gut by increasing the number of beneficial bacteria in the gut (including some Lactobacillus spp. and Clostridium perfringens) and inhibiting the growth of harmful bacteria in the gut. [2]
Pets may suffer from constipation and diarrhea  due to changes in environment or change in diet. Bacillus coagulans is a functional probiotic that, when taken daily, improves nutrient utilisation in healthy adult dogs, helps to improve the shape and odour of pets' stool, relieve constipation and diarrhea, indigestion, and maintains healthy stool effectively. [1]
Essence extracted from heat-killed Lactobacillus plantarum are stable postbiotics. Studies show that postbiotics Lactobacillus plantarum can improve the immunity, inhibit overactive immune cells and allergic antibodies. It can also regulate intestinal microecology and promote the growth of beneficial bacteria, hence enhance the probiotic effectiveness. [3]
Lactobacillus plantarum GKD7®
Lactobacillus gasseri GKG1
Bifidobacterium lactis GKK2
Lactobacillus acidophilus GKA7
Lactobacillus reuteri GKR1
Streptococcus thermophilus GKT2
Bifidobacterium adolescentis GKA5
✔︎ 30 sachets / box
✔︎ Each sachets contain 1.5 billion of active probiotics
✦ Store in a cool and dry area
✦ Avoid direct sunlight
✦ Suggested Dosage﹕
Dogs and Cats 5 kg or above: 1 sachet per day
Dogs and Cats 5 kg below: half sachet per day
Can be sprinkled on dry food or mixed into wet food